At A10 Compressed Air Services, supporting military veterans and their families is one of our core values. That's why we were honored to participate in a recent construction project for Operation: Veteran Home Renovation, presented by Purple Heart Homes.

As part of the project, employees Ryan Grisham and Rocco Creazzo helped make a 78-year-old wheelchair-bound Air Force veteran's home safer and more accessible.
Operation: Veteran Home Renovation was developed by Purple Heart Homes to help veterans with assorted home renovation needs that would be difficult for them to do on their own, such as ramps,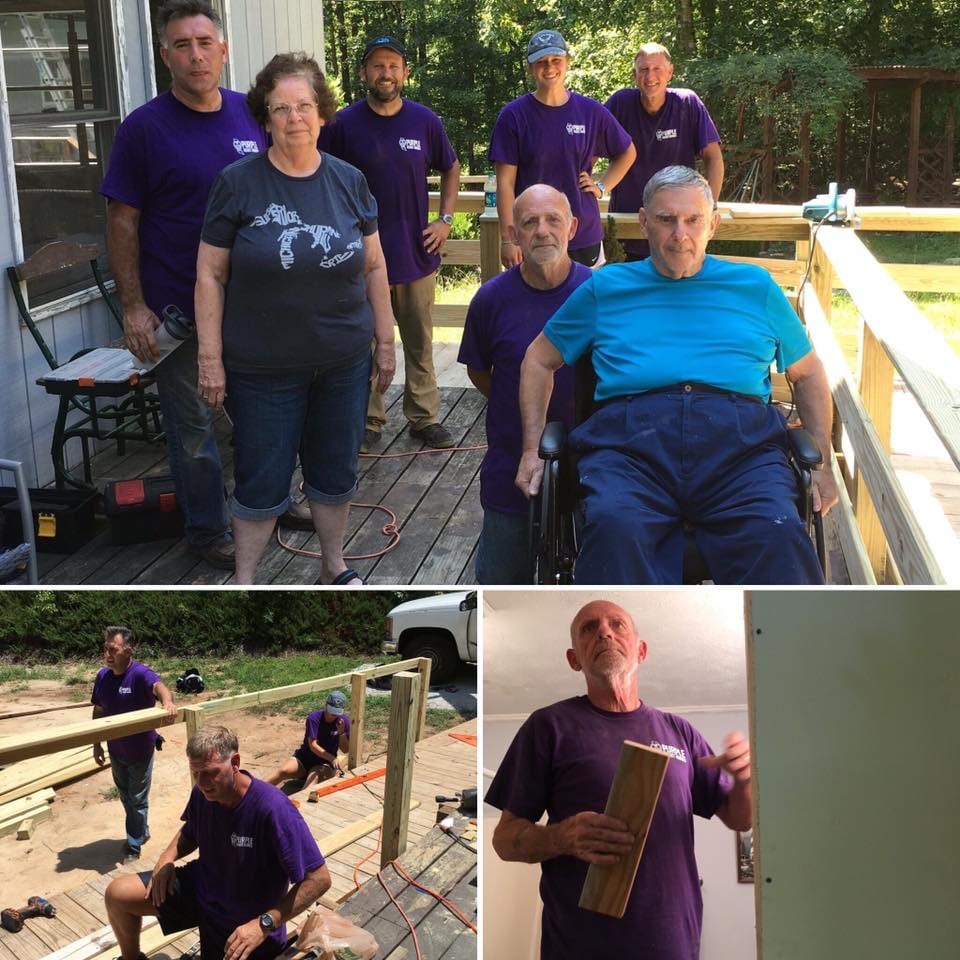 railings, yard work or fresh paint. These projects make life easier for veterans and enable them to live safely in their own homes. And because Operation: Veteran Home Renovation is supported by donations from participating credit unions, all work is done at no cost to the veteran.
As part of the project that A10 participated in, Ryan and Rocco  helped build railings on an existing ramp for a local veteran. The work was done on a hot Saturday afternoon, making it a challenging – but rewarding – day of work. In the end, the grateful veteran was left with a safe ramp and can now easily enter and exit his home. "The project went extremely well and the owner is very pleased," said Ryan. "It is exciting and very rewarding to give back to the community and help others in need."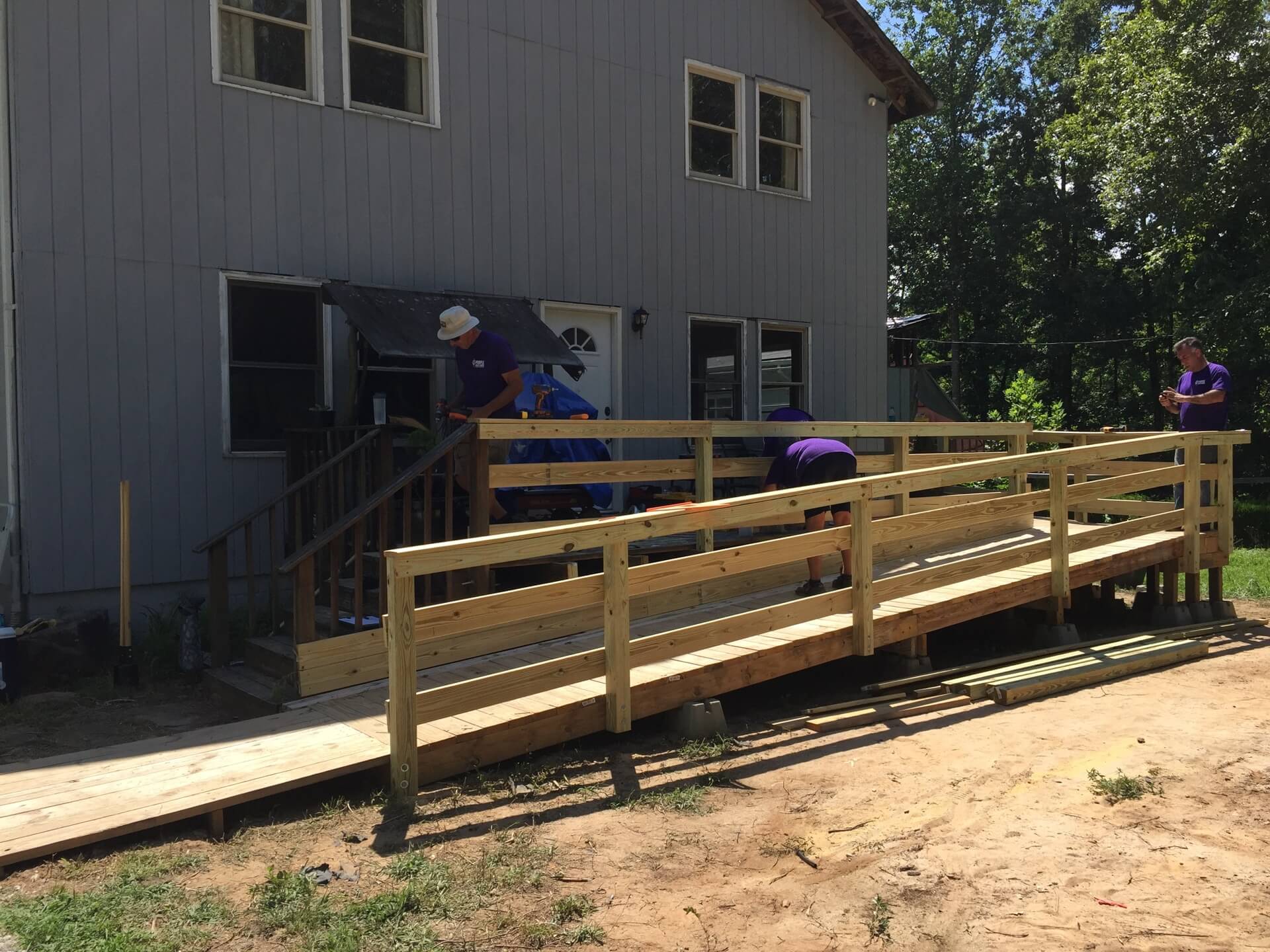 Though this was the first time A10 has participated in a Purple Heart Homes project, president Jervey Inglesby hopes it's not the last. "We look forward to future opportunities with Purple Heart Homes to involve all of our employees on a continued basis," said Jervey. "I was impressed when all of our team suggested that we allow this to be voluntary and without pay for them. I really think these folks are special."