Jervey Inglesby, President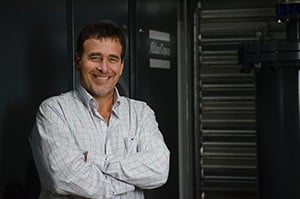 Jervey Inglesby is the Founder and President of A10 Compressed Air Services, the preeminent service provider and distributor of air compressors in South Carolina. A10 has become the authorized distributor for Atlas Copco compressors, a world-leading provider of sustainable productivity solutions.
Prior to A10, Jervey served as President of I&M Industrials Inc. for 18 years. Jervey's career with I&M Industrial dates back 31 years. While there, he served in a variety of hands-on capacities including sales manager, inside and outside sales, shipping and receiving and service mechanic.
He served on the national board of ICDA, the Independent Compressor Distributor Association from 2005 to 2011. Other community interest includes serving on the Upstate Board for the American Red Cross as the Volunteer Services Chair. Also, his interests include mentoring through the United Way Big Brother/ Big Sister program. As a former collegiate soccer player at Winthrop University, he has been heavily involved in coaching youth soccer for over 20 years, including coaching both boys and Girls at St. Joseph's Catholic School for 9 seasons.
Outside of work and community, Jervey is an avid bow hunter, angler and loves playing golf. He and his wife, Amy, have two children, Dani and Jervey.
Jervey earned a bachelor's degree in marketing from Winthrop University.
Ryan Grisham, Vice President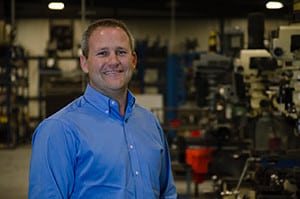 Ryan Grisham brings more than a decade of industry experience, in a wide range of functions, covering marketing, sales and operations management. As a member of the executive leadership team, Ryan is responsible for sales, operations, growth initiatives and strategic partnerships.
Prior to joining A10, Ryan was Vice President and Service Manager for I&M Industrial Inc., a provider of compressed air solutions. At I&M, he was responsible for improving work flow management within the service department.
Before that, he served as District Service Manager for Ingersoll Rand Inc., a global diversified industrial company. Based in Atlanta, he was honored with the President's Club award for managing one of the top 3 customer service centers. His sales and general management career include time as a Production Supervisor for Ford Motor Co., General Manager for Grisham Auto Service in Kansas City, Mo., and a real estate consultant with ReeceNichols Real Estate.
Ryan and his wife Megan have two boys, Wesley and Liam. He is an avid outdoorsman, and enjoys running, hiking, camping and boating. Two of his favorite boating destinations are Lake Lanier and Lake Hartwell.
Ryan has a technical degree in electronics engineering from the Northland Career Center. He also studied at the University of Central Missouri.