Repairs. Maintenance. Diagnostics. Audits, etc.
We offer industrial comprehensive diagnostic/monitoring air compressor repair services designed to evaluate the efficiency and performance of your equipment and avert potential problems before they become an issue.
Our experienced technicians respond to your calls for help and provide the customized support you need when you need it. Whether it's preventative maintenance, comprehensive piping systems, last-minute repairs, temporary equipment rental or full-service air audits, we don't just get it done, we do it right.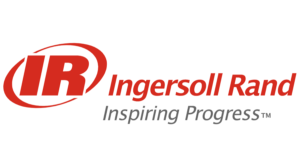 Schedule Your Air Compressor Repair Service Today
Customers are too quick to complain but not fast enough to acknowledge good work but I am trying to change this, your employee Danial when finished with the air dryer install at Cooper even swept out the room he was putting the air dryer in when he finished, who does this, I don't even sweep out this room and I work here. Jervey, you got some good people at A-10, please tell them when you can. GREAT WORK GUYS
I thought that everyone involved from A10 did a fantastic job! They completed the project safely, on time, and within budget. The crew was self-directed and knew the scope. Their patience and flexibility were second to none as they were challenged with other contractors and work activities in the same vicinity. The compressor room looks amazing!