LET A10 QUOTE A PREVENTATIVE MAINTENANCE PROGRAM FOR 2018.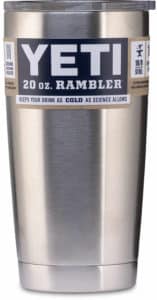 The A10 Preventative Maintenance Plan gives you the assurance of high efficiency and worry-free operation – at a minimal cost. Here's a basic outline of what's covered:
Comprehensive asset and system data analysis.
Compressor coolant analysis using industry-leading lubricant expertise.
Predictive diagnostic service, including shock pulse monitoring, fluid analysis and thermal imaging.
Customer portal to access past/current work.
All services are performed by factory-trained and authorized A10 professional technicians. It's all part of our "Close Air Support" commitment to keep your compressors optimized 24/7.
Set up a Preventative Maintenance Program Quote and Get a Free A10 Tumbler!
Just call or email us to set your appointment and you'll get a premium 20 oz Rambler Tumbler.
Call: 864-605-7792
Email: sales@a10air.com
[gravityform id="5″ title="false" description="false"]