For most people, the word "audit" is like something from a nightmare. But when it comes to your compressed air system, an audit can actually be one of your most helpful tools. Done properly, it can reveal inefficiencies in your system that you didn't even know existed, and ultimately, save you money.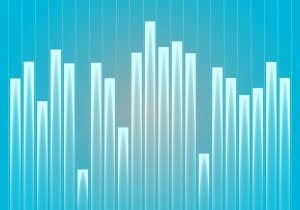 Here's why you should consider getting a compressed air system audit – and a few things to consider as you prepare.
What will an audit reveal about your compressed air system?
Wasted air
If your facility is wasting air, it's like cooling your home with a few windows open. An audit will thoroughly evaluate your system to locate sources of air leaks. Wasted air is little more than wasted money – and it costs a lot more than you might imagine.
Inefficient equipment
Audits are a great tool to help you evaluate the energy inefficiency of older equipment. If you're thinking about replacing an old compressor with a newer, energy-efficient model, an compressed air system audit will help you make an informed decision. Once you see how much your old compressor is costing you, the decision to invest a little more in the short term for a much greater long-term payoff becomes easier.
Maintenance issues
A compressed air system audit can reveal hidden issues lurking in your equipment, including dust, contaminants or old filters that need to be replaced. By catching these problems early, you'll prevent them from becoming bigger, more expensive issues in the future.
What should be included in my audit?
When preparing for an audit, it's important to be prepared and know what you're getting. These are the most important questions to ask:
Will you evaluate my complete system?
What's the main focus of this audit?
What kind of report will you provide?
If you find inefficiencies, can you help me fix them?
At A10 Compressed Air Services, we offer a full range of auditing services, including root cause analysis, system control and automation, remote monitoring and energy cost calculators. Together, these tools allow us to identify problems, locate opportunities for cost savings and help you achieve peak efficiency. Call (864) 605-7792 or email service@a10air.com.