When it comes to buying a new air compressor, many buyers focus on finding the best price. But if this is the only factor you consider, you'll likely end up with a compressor that isn't well suited to your particular application, leading to increased maintenance and inefficient operations.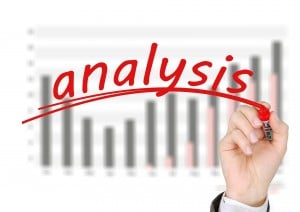 Buying on cost alone can cost you far more than what you originally saved. Here's how to calculate the cost over the life of the compressor:
1) Equipment Cost. – What is the total purchase price of the equipment? To know, you must add in not only the cost of the compressor but fittings, hoses, pneumatic tools, dryers, receiver tanks and other required equipment. Remember, this number is only a component of life cycle cost. Just because a compressor has a lower initial cost doesn't mean its life cycle cost will also be less.
2) Installation Cost. – This will vary depending on the type of compressor you purchase and the conditions of your workplace. Typically, this number includes electrical wiring, foundation requirements and air and water piping.
3) Maintenance Cost. – Maintenance costs include regularly scheduled checks, replacement parts and filters, condensate and waste removal, and parts replacements. Each compressor manufacturer varies in maintenance requirements and equipment lifespans, so it's important to be aware of those differences before you make a purchase decision.
4) Energy Consumption. – Energy consumption is a very important – but often overlooked – part of life cycle cost. Though energy efficient compressors can sometimes cost more at purchase, they can potentially pay back tens of thousands of dollars each year in energy savings. These savings often end up covering the initial price difference and can continue for the compressor's entire lifespan.
Are You Serious About Controlling Cost?
A10 Compressed Air Services serves all of South Carolina. If you are looking for a professional, experienced and friendly company that will help you choose the best compressed air system available, give us a call at 864-605-7792.