A10 Compressed Air Services LLC, a premier sales and service provider of air compressors and related parts and equipment, has been selected as the authorized distributor for Atlas Copco Group in South Carolina.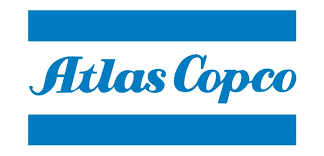 With about $11 billion in global revenues, Atlas Copco is the world's leading manufacturer of air compressors and other innovative air solutions. The Swedish industrial company serves customers in more than 180 countries with production worldwide.
Under the agreement, A10 Compressed Air Services is authorized to distribute a complete line of Atlas Copco compressed air equipment, including air compressors, air dryers, blowers, generators, breathing air purifiers, vacuum pumps and filtration accessories.
"Atlas Copco is broadly recognized as the most reliable and innovative air compressors brand in the world," said Jervey Inglesby, president of A10 Compressed Air Services. "We are confident that Atlas Copco's reputation combined with our technical expertise will be a game-changer for South Carolina's industrial market."
Based in Greenville, S.C., A10 Compressed Air Services not only sells Atlas Copco equipment, but offers 24/7 diagnostic, maintenance, repair and rental services.
Meanwhile, Atlas Copco, with a plant in the Riverwalk Business Park in Rock Hill, S.C., announced a $20 million expansion earlier this month. The 180,000-square-foot LEED-certified manufacturing and office facility is expected to open in the first quarter of 2017.