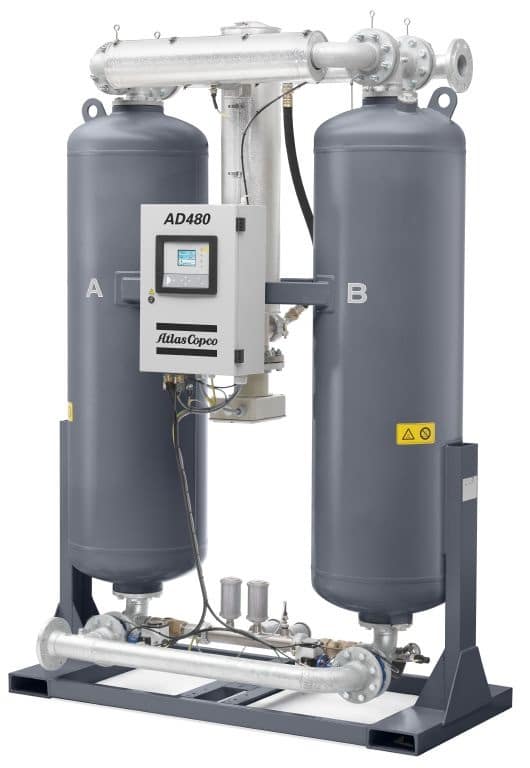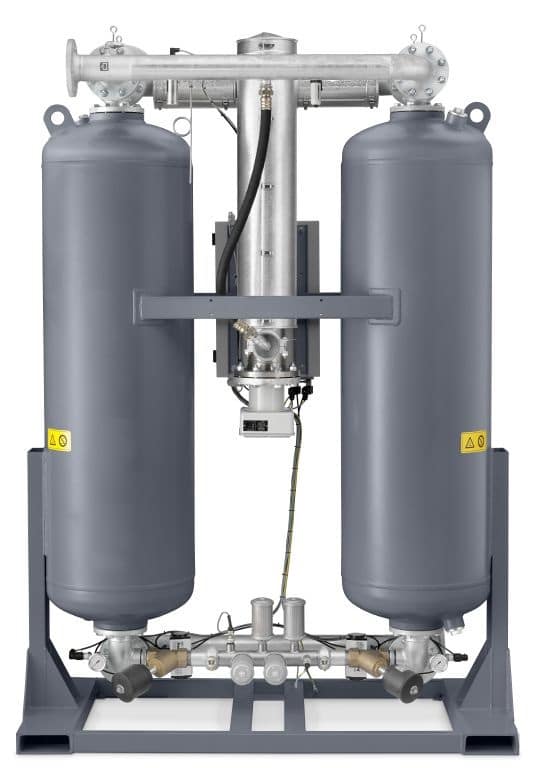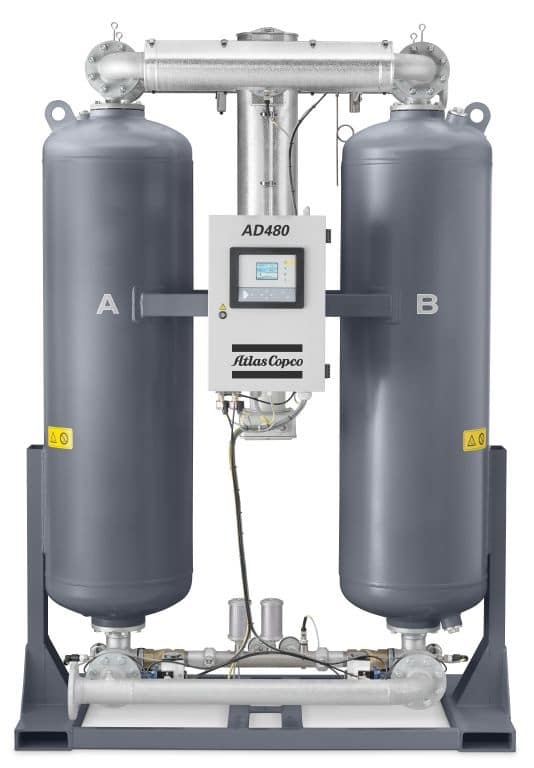 Atlas Copco's AD Heated Purge Desiccant Dryers are designed for a long lifetime of reliable operation. They use a combination of compressed air and heat and incorporate unique, technological innovations and energy-saving options. AD dryers provide you with the clean, dry air you need to extend the life of your equipment and ensure the quality of your end product. They are available in a range of sizes with a pressure dew point as low as -40°C/-40°F, and come in an IP54 protected cubicle.
Specifications
Capacity FAD (cfm): 763 – 3392 cfm
Working pressure: 100 – 203 psig
Pressuer Dewpoint -40°F & -100°F
Customer Benefits
Reliability – Atlas Copco's AD desiccant dryers eliminate system failures, production downtime and costly repairs by removing moisture from compressed air with a pressure dew point as low as -40°C/-40°F.
Reduced Energy Costs – Optimally sized pipes and valves ensure a limited pressure drop. Options are available to increase the efficiency and reduce the energy consumption of your AD dryer.
Space-saving – The AD's all-in-one design leads to a small footprint, saving valuable space in your facility.
Efficient Control – The control system – fitted in an IP54 cubicle for easy cabling and safety – ensures proper operation of your AD dryer.
Low Maintenance – Delivered ready for use, installation of your AD dryer is straightforward, cutting costly production downtime. All internal components are easily accessible to facilitate maintenance. The use of high-grade desiccant and high-quality valves results in three-year maintenance intervals.
A10 Compressed Air Services provides a full range of Atlas Copco air compressors, vacuum pumps, filtration systems, receiver tanks and more for companies in South Carolina. For more information, Call (864) 605-7792 or email sales@a10air.com.