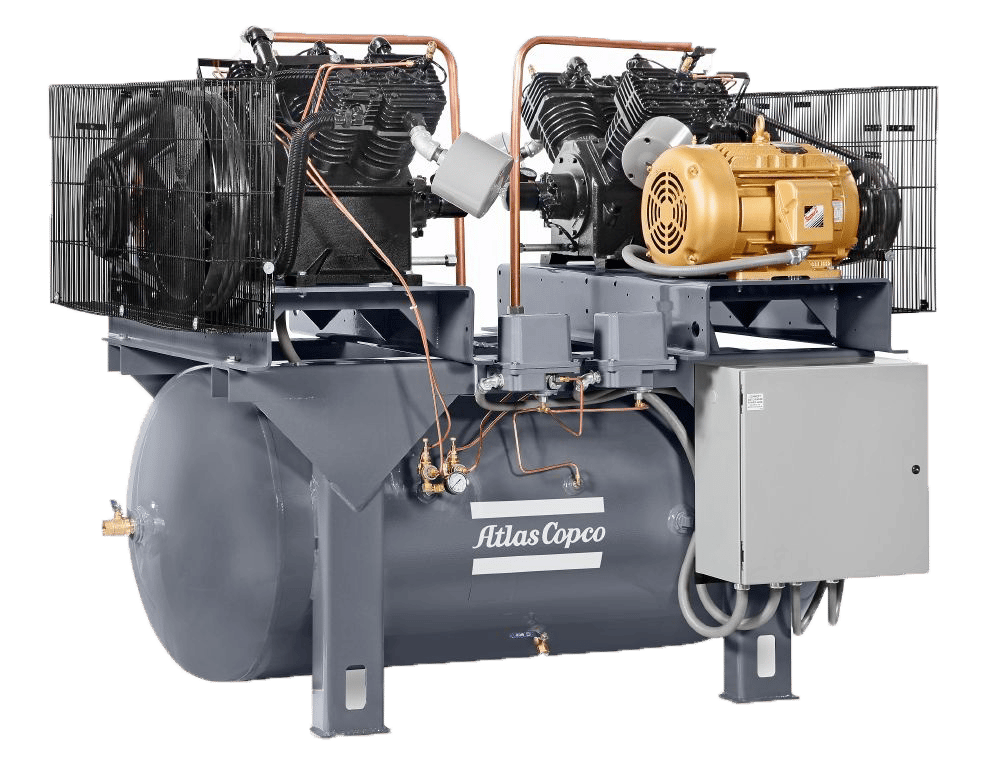 Designed with the highest attention to quality, Atlas Copco's LS/LP Series Air Compressors two-stage cast iron piston air compressors stand for exceptional reliability and maximum productivity.
The LS series two-stage, splash-lubricated is your standard air compressor for industrial, automotive and commercial applications requiring up to 175 psig.
The LP series two-stage pressure-lubricated air compressor is engineered to deliver reliable results for applications that demand a continuous flow of compressed air. The LP offers high reliability and energy savings for the most demanding industrial, automotive and commercial applications.
Customer Benefits
Solid Reliability – A one-piece aluminum head optimizes strength and dissipates heat, while an innovative valve design provides outstanding volumetric efficiency.
Easy Maintenance – From computer-aided design to computer controlled machine tools, every LS/LP Series air compressor is a product of design excellence. Virtually maintenance free, every component is easily accessible.
Flexible Installation – The highly efficient LS/LP Series Air Compressors also offer a duplex design with dual compressor heads. This dual compressor design allows for lead-lag control in periods of high demand; as well as spreading the workload across two air compressors.
A10 Compressed Air Services provides a full range of Atlas Copco air compressors, vacuum pumps, filtration systems, receiver tanks and more for companies in South Carolina. For more information, Call (864) 605-7792 or email sales@a10air.com.