Compressed air and gas systems produce thousands of gallons of condensate every year, made up primarily of pure water. Instead of paying thousands of dollars each year for condensate disposal, A10 Compressed Air Services' oil water separators allow you to quickly clean and dispose of the condensate safely down the drain. Our separators efficiently remove the oil from your condensate so you can safely and easily dispose of it. This solution not only lowers your condensate removal costs, but keeps you in full EPA compliance.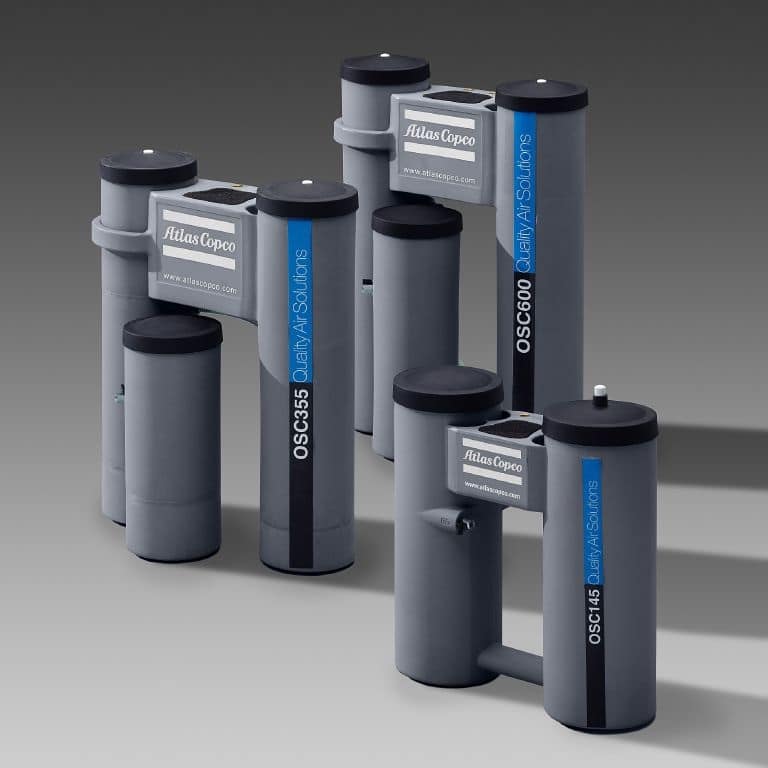 Atlas Copco
OSC
Atlas Copco's OSD and OSC condensate separators efficiently separate the oil from the water in condensates.
The harmless water is drained away and the oil disposed of in an environmentally friendly manner. The OSD condensate treatment package is fully integrated into the compressor, reducing both installation costs and complexity. The OSC free standing units can separate all kinds of condensate from all compressor technologies, giving unparalleled performance and reliability for minimal maintenance.
A10 Compressed Air Services provides a full range of Atlas Copco air compressors, vacuum pumps, filtration systems, receiver tanks and more for companies in South Carolina. For more information, Call (864) 605-7792 or email sales@a10air.com.